As an Amazon Associate I earn from qualifying purchases.
Let me guess, you fish?
Of course you fish. And if you're the kind of man (or woman…) that fishes, you're probably not the kind that is content to just let your new fishing boat stay the way you bought it.
My brother hadn't had his Bass Raider 10E for more than 5 minutes (I don't think we had even left the Cabela's parking lot) before I was trying to get him to modify it and add some accessories. I wanted my time on his boat to be as enjoyable as possible after all.
Pelican Bass Raider 10E accessories are not hard to come by. Because the boat is such a blank slate, it is dead simple to modify and create something truly great.
So, while I haven't been able to add all of these accessories to my brother's Bass Raider yet (if only his paycheck would hurry), these are the things that are on his to-do list!
The 13 Best Bass Raider 10E Accessories
1. An Anchor
I tend towards excess. While a 10lb mushroom anchor is probably sufficient to hold a Bass Raider, there's no way I would be content with one. I want to be able to fish in 15mph winds, in swells, etc.
For the muddy and weedy lake bottoms that we have in Utah, we use a 13lb box anchor. It is, in my opinion, the best anchor for Bass Raider that you could possibly get.
My Recommendation
2. Trolling Motor
Do you plan on rowing your Bass Raider around the lake? Or maybe you're planning on hooking a monster largemouth that will drag you wherever you want to go?
Don't be crazy, you need a trolling motor. In fact, a trolling motor is probably one of the first things you buy for your new boat.
Many people get away with a motor as small as 36lb of thrust but, unless you a small person fishing solo, I'd go with something larger. As long as you have the variable speed you can always speed up in rough water and storms but, if you have a tiny motor, you can only give it so many beans.
The best trolling motor for the Bass Raider 10E (in my layman's opinion) is a 55lb thrust, transom-mounted, variable-speed motor with a 36″ shaft. Since I tend to be budget-minded I don't worry too much about the brand but I will advise you not to cheap out on the batteries. Get a couple of deep cycle batteries in a battery bank so you don't run out of juice while you're out on the water.
My Recommendation
Newport X-Series 55lb Thrust Transom Mounted Saltwater Electric Trolling Motor w/LED Battery...
EFFICIENT POWER: 55lb Thrust - this 12v electric trolling motor provides excellent power and efficiency for any boater....
FEATURES: This motor features a 36 inch fiberglass shaft, a 10 LED battery meter, a 6 inch telescoping tiller handle, 30...
SPEED: This motor has 8 speeds, 5 forward and 3 reverse. The motor is designed for trolling, so the top speed of this...
BATTERY: The 55lb X Series motor requires one (1) 12V Lead-Acid Deep Cycle or Lithium Deep Cycle battery (battery not...
USA SERVICE: Newport is based in California with a full in-house customer service team (M-F 9am-5pm PST). BUY IN...
3. Smart Battery Box
Gone are the days when you'd jump into your grandaddy's fishing boat and see the battery from his old truck with some sketchy wiring running to a worn-out trolling motor. Or maybe that was just my childhood.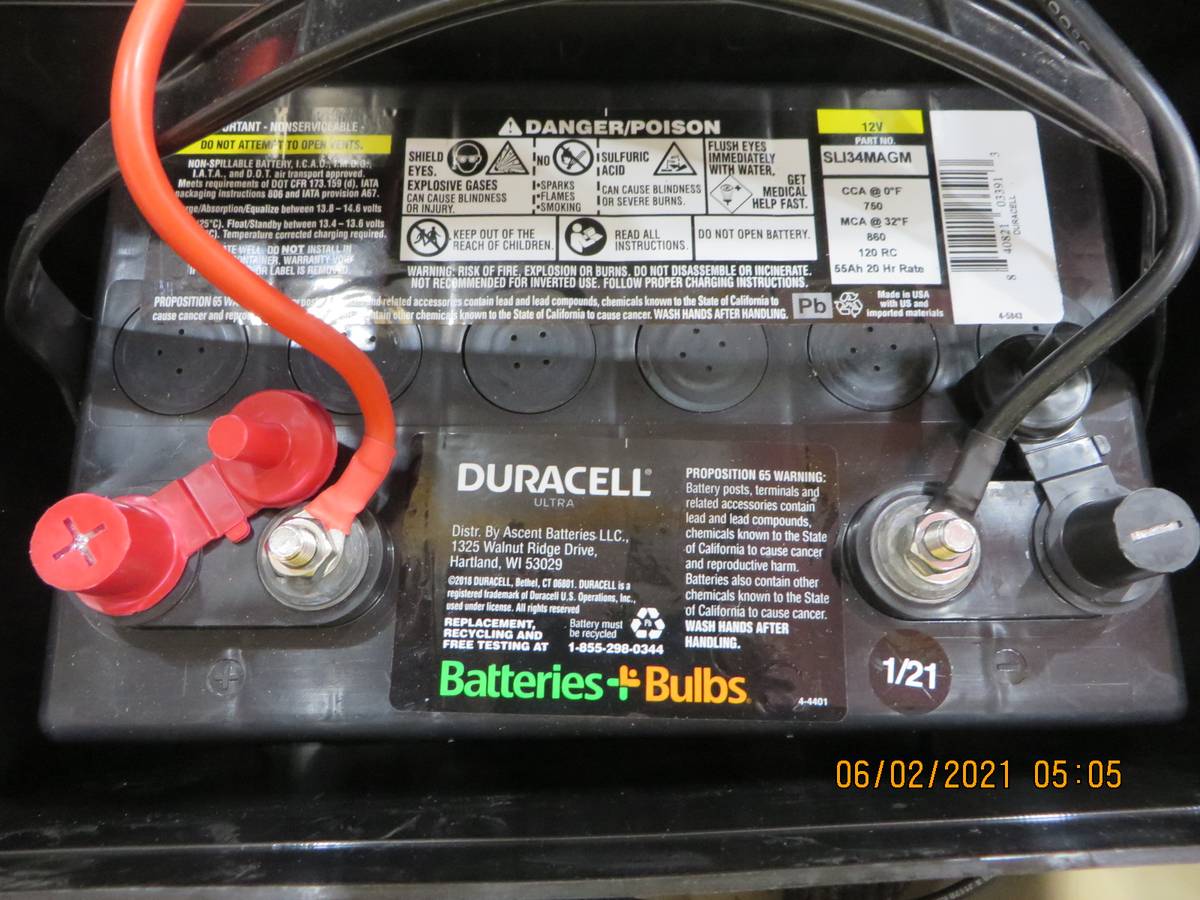 These days, your battery should be contained in a smart box with a battery readout, a handle, quick-connect terminals, etc.
My Recommendation
Newport Vessels Trolling Motor Smart Battery Box Power Center with USB and DC Ports
EXTERNAL BATTERY PORTS - Safely and easily connect your trolling motor or accessory to the battery ports without opening...
DUAL INTEGRATED CIRCUIT BREAKERS - Integrated with 10 Amp and 60 Amp circuit breakers to protect your trolling motor and...
DIRECT USB CHARGER AND ACCESSORY PORT - Provides one USB Charger and one 12V accessory port for convenient connection of...
PRODUCT DIMENSIONS: 17 x 12 x 10 Inch, Fits Group 24 & 27 batteries, LED meter measures battery charge level (battery...
4. Fish Finder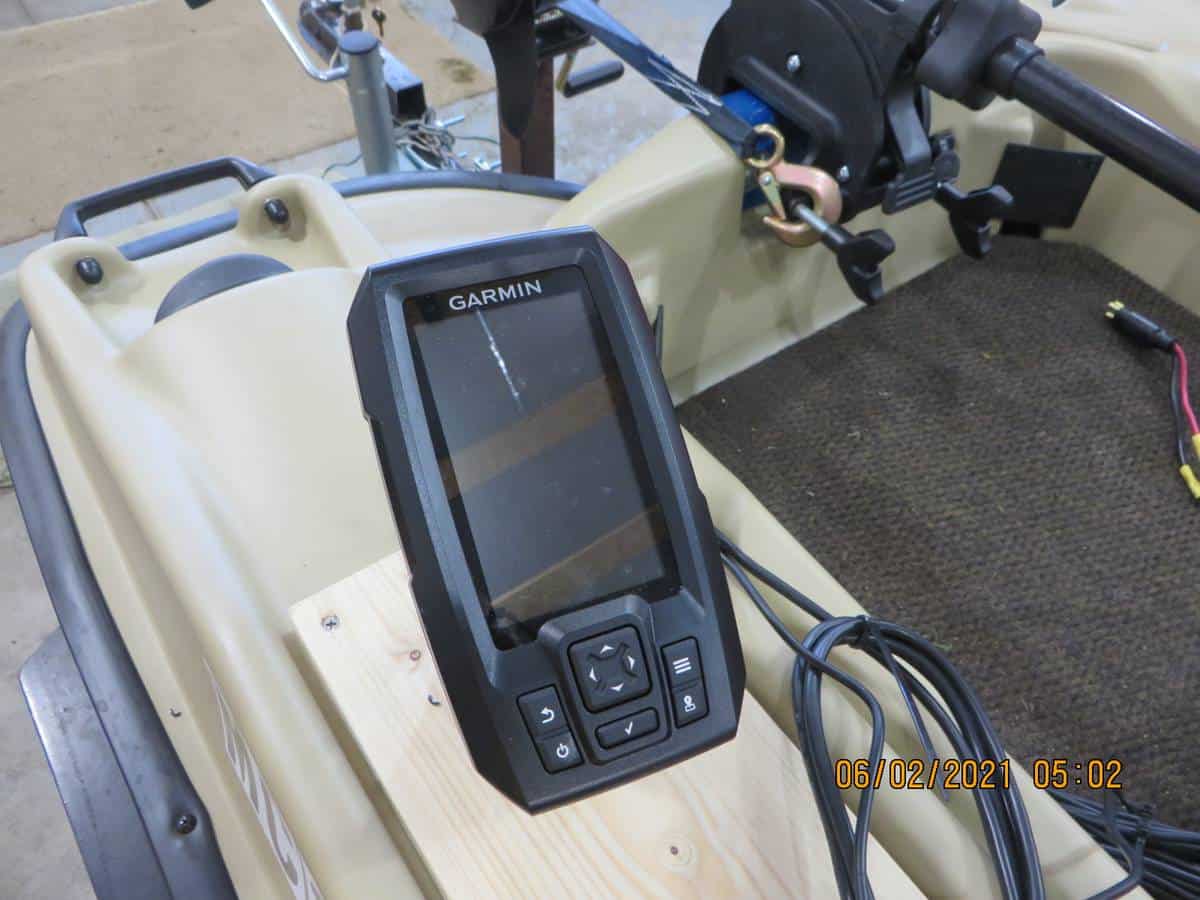 Fishing blind is dumb. Fishing in an area where you have no idea of the fish depth, activity, or even if they're there at all can be very discouraging.
I know that, whenever I'm out on the water without a fish finder, I feel like I'm trusting to luck and usually turn to my lucky beverages instead as they never let me down.
Despite it coming in at number 4 here, I would put a fish finder as one of my first modifications to my Bass Raider.
If you're a casual fishing warrior and you're looking for the most bang for your buck, get the Garmin Striker 4. It is the most popular fish finder on the market for a reason. Well, actually lots of reasons, but you get the idea.
My Recommendation
Sale
Garmin Striker 4 with Transducer, 3.5" GPS Fishfinder with Chirp Traditional Transducer Bundle with...
Product 1: CLEAR VÜ SCANNING SONAR Shows you more of what is in the water around your boat; This high frequency sonar...
Product 1: THE POWER OF SIMPLE Offers a keyed interface with dedicated buttons; The device is easy to use and easy to...
Product 1: WAYPOINT MAP Use the way point map to easily view, mark and navigate to locations such as brush piles, stumps...
Product 1: CHIRP SONAR CHIRP sends a continuous sweep of frequencies which provides a wider range of information; CHIRP...
Product 2: GENUINE EXPERTPOWER BATTERY - The Most Trusted And Highest Reviewed Sealed Lead Acid Batteries On Amazon
5. Fishing crate/tackle box
Unless you have a great spot to put it, I would never use a hard tackle box on a bass boat of any size. Having a dedicated tackle box and fishing crate ensures that, no matter how rough the water gets, you'll always make it back with your expensive fishing gear.
In fact, I have a friend of a friend who tipped his boat over in a storm and, because he throws a bungee cord over the top of his fishing crate, didn't even lose any of his gear.
My Recommendation
Sale
Plano PLAB88140 Weekend Series Kayak Crate Soft Bags, Grey, One Size
Plano Tackle Storage | Protecting your passion since 1952 | The ultimate kayak soft tackle bag | Dimensions 12" L x...
Fits securely in milk crate (not included) or rests freestanding as crate alternative | Durable water-resistant fabric |...
Four-panel design carries as much or as little as you need | Easily remove panels and utilize attachment points for...
Large open interior with two sections of bulk storage | Side storage panels double as sturdy carry handles
Lid features large storage area and additional zippered pocket | Numerous D-rings and two tool holders offer easy access...
On and don't forget the crate!
6. Marine Grade Cooler (For Fish and Beer)
I'm not sure where you fish but, here in Utah, if you're going to spend a day on the lake you load up with sunscreen, wear a hat, put up a bimini, and hope for an overcast day. In other words, it's hellishly hot. Without a cooler on board, you would be drinking molten lava by mid-day.
In fact, we sometimes take a separate foam cooler in we're taking worms or have bait that could be ruined.
For our drinks and lunch, however, we take the best marine-grade cooler we can find. We had to install some extra eyelets into the floor of our Bass Raider but it's worth it to make sure we have something cool to drink throughout the day.
My Recommendation
Arctic Zone Titan Deep Freeze Zipperless Hardbody Coolers - Sizes: 9, 16, 30 and 48 Can - Colors:...
Deep Freeze high performance insulation with radiant heat barrier reflects heat rather than absoring it; Includes...
Patented, "flip open" Zipperless lid allows for quick accress to food and drinks; Features FDA compliant HardBody liner...
Features an Ultra Safe leak proof, easy clean interior lining"
Rhino-Tech water and stain resistant, wipe clean exterior is abrasion and puncture resistant and will not crack over...
Adjustable Backsaver shoulder strap with shoulder pad for convenience and usability; Interior liner dimensions: (L x W x...
B07M5MCGX6
7. Rod Holders
This doesn't even need an explanation. You want a dependable way to hold your fishing pole both when you're motoring around/transporting your boat and when you're fishing.
I couldn't find a good option for the 10E that worked for both situations so we have two different pole-holding setups.
My Recommendations
Berkley Tube Rod Rack, Tube Holder for 3 Rods or Combos, Corrosion Proof Durable Polyurethane Frame,...
BERKLEY TUBE ROD RACK: For space saving protective storage of three rods or combos.
ORGANIZE YOUR RODS: Install this rod holder for neat and secure storage in your garage, on your boat, or even on your...
CORROSION PROOF: The durable lightweight polyurethane frame on this rod holder for boat storage is impervious to the...
STAINLESS STEEL SCREWS: Attach this 3-rod holder to any surface with ease using the provided screws and pre-set holes...
SIMPLE STORAGE SOLUTION: Don't take chances when it comes to storing your gear. With these rod holders, you can create...
8. Lights
In many places, having navigation or visibility lights on a motorized boat is a legal requirement. Whether it is or isn't where you live, get some dang lights.
The Bass Raider 10E is a great boat and super sturdy but it isn't going to hold up well if you get run over in the dark or fog. Neither are you.
We have a couple of different lights set up on the boat but don't use the spotlights often as they eat up the battery.
My Recommendations
Exzeit Waterproof Led Boat Lights, 2 pc 72W Deck/Dock Marine Lights 4000LMS 120°Flood Light,...
[150°Led Flood Light]. With OSRAM Led chips, this spreader lights with 120° illumination range gives out abandunt...
[ Leaking issue] We work very hard on water resistance performance, and has managed to make our lights leaking rating...
[UNIVERSAL FIT Off Road Lights]. Perfect for night fishing lovers' pantoon or other fishing boat.it is also widely...
[STAINLESS steel Led light Bar]. With durable aluminum housing and stainless steel mounting bracket,This 6 inch light...
[Product Warranty]. Any quality issue is under one year of replacement warranty. We stand behind our products. Plz make...
TKKEUEP 12" LED Boat Stern Light Boat Anchor Light-3 Nautical Mile Visibility Waterproof Boat...
Durable construction: Our all-round light made of stainless steel base, aluminum rod ,and quality ABS plastic shell,so...
Easy To Mount: It Comes With Cables Under The Base And Some Mounting Screws, Easy To Install
Improves safety at night:Our boat Light are visible up to 3NM,and can be used as an all-round light on power-driven...
Bright light: the LED boat light comes with 360°illumination,daylight white 4000-4500k, 33LED
Voltage : This boat light is operating voltage of 12v dc -24dc,so so whether you're running a 12 or 24 volt system on...
9. Safety Equipment
I'm assuming you already have a lifejacket for yourself and anyone else that will be on your boat. If you don't, get them now. Seriously, don't even consider mods or accessories for your Bass Raider until you've taken care of basic safety. There are options on the market that let you fish freely with the traditional big puffy vest.
Got one? Good, now it's time to get some other safety equipment!
The exact safety items you have to have onboard will be dictated, to some extent, by your local laws and regulations but the above items are few that I feel it's safe to have with you at all times on the water.
Once you've worked your way through that list, you'll probably have the coolest Bass Raider on the lake. If you want to have the coolest mini bass boat around, however, you'll probably also want to be on the lookout for a carpet kit, standing plate, swivel seats, a bimini, etc. However, none of this stuff is really necessary to have a great day at the lake.
While I love my brother's boat, we had just as much fun as kids when we couldn't even afford a boat. So make the best of what you've got!
Is the Bass Raider 10E Worth It? (In Stock Form)
Given the size of the above list (and the fact that we're several thousand dollars deep into modifying the 10E), it begs the question of whether you should just buy a different boat, to begin with. People like the bass raider because of its great entry-level price after all.
The Bass Raider 10E is an excellent value for the price. While many upgrades are possible, it is very good without modifications and is one of the best-selling small fishing boats on the market.
Having a boat, even a small one, can make a huge difference in the enjoyment level and success of a day at the pond or lake.
Bass Raider vs. Sun Dolphin 120
One of the most common questions asked by those in the small fishing boat market is whether they should get a Bass Raider 10E or a Sun Dolphin 120. Personally, I think you should probably get a pedal boat but, if you're stuck on one of the above options, there is still a clear winner.
In my opinion, this question is like comparing apples to oranges. The Bass Raider is an accessible option that can be purchased cheaply both new or used. The Sun Dolphin 120, on the other hand, is a medium-size jon boat that is significantly more expensive.
If money isn't an issue, I would bypass the Sun Dolphin and go straight for a larger boat. If money is a concern I would stick with the Bass Raider as it is cheaper, smaller, easier to transport, easier to launch, etc.
Conclusion
At the end of the day, I'm just grateful to have access to a boat. I think the Bass Raider 10E is a great option and worth it for many bass fishermen/women who spend most of their time on small or shallow bodies of water (not that the Raider is limited only to those).
Even without modifications and accessories, the Bass Raider is a fun and interesting boat. So, if you're going to buy accessories for it and start modifying, go for it. Just don't forget that they probably won't make you enjoy your fishing trips much more.
They just might make you a bit more comfortable while you're out there.
Happy fishing!
Oh and if you don't have a Bass Raider yet, did you know that you can have them delivered straight from Amazon?
Other Articles You'll Enjoy